Radon Testing Options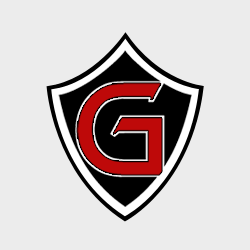 Radon testing is big business in Illinois. On January 1, 2008, the Illinois General Assembly enacted the Radon Awareness Act. This was a huge step for the State getting the word out even further regarding the dangers of Radon gas. The law applies to residential real estate transactions on properties with no less than one and no more than four residential dwelling units. Of course as with anything, there are exceptions to the rule:
http://illinoisrealtor.org/iar/newsreleases/releases/radon.html (easy to read press release!)
Although Guardian Radon Mitigation is not authorized to do radon testing (as it is a conflict with the State), our services very often go hand in hand with the testing profession. There are times when homeowners are conflicted with testing. They are unsure what is expected, how to go about it and the interpretation of the results. Well here goes some tips for having a radon test performed.
Option 1:
You are not currently involved in a real estate transaction
As a homeowner your options are much more plentiful as you do not have the same restrictions that usually follow a real estate contract.
Canister test:
Canister tests are quick, economical ways for homeowners to test for radon. They are readily available at many local home improvement stores. Here is Kendall County, Il. they are offered at a discounted rate from the Environmental Health Division. For only $6 per test (current pricing as of June 19, 2014), you may purchase the test kit(s) and the subsidized pricing includes not only the actual kit, but also the lab results too. Another option for our residents in Illinois is to order one directly from the IEMA (State). They too offer reduced cost test kits from various vendors. The item is shipped directly to your door and includes all material for testing and the lab fee too along with a detailed radon report. Here we've provided the link:
http://www.state.il.us/iema/radon/MeasurementLabsPriceList.asp
**The one caveat we must mention ~ if you choose to utilize one of these kits, be sure and follow the instructions carefully. You cannot "set it and forget it" as they say. Radon has a half-life of approximately 3.8 days which means it continues to decay. Delaying the timing of your test kit will absolutely dilute the test results and provide too much margin of error.
Constant monitors:
These monitors are really cool. They look very similar to a carbon monoxide detector and you just plug it in and let it do it's job. I keep one of these plugged in at all times in my own basement. **I will add, I still have had my home tested by a professional to ensure I'm not getting a false reading. It has a numeric LED display, you can set it for short term or long term testing and it updates air samples once per hour. These run about $120 and can be purchased online. We've have not found any of them available at the retailers. Amazon offers many options here.
Professional Test (Continuous Monitor):
Taking nothing away from this profession, hands down this type of test will provide you with the most comprehensive data and accurate readings for radon gas. The IEMA which governs the licensing of all radon testers and radon mitigators in Illinois go to extensive lengths to ensure that all testers are licensed, have accurate monitors (as they are required to be calibrated after so many hours of use), radon reporting standards and other compliance related standards. This ultimately protects you as the consumer. These monitors take 4 radon reading per hour for duration of the test (never less than 48 hours). With the ample amount of data collected, you can be sure you will have accurate results.
Option 2: You are currently involved in a residential real estate contract
Simply stated under these terms you are most likely dictated by the professional advice of your Realtor and/or Attorney. And I might add….listen to them! As a buyer you have the option of testing the home for radon gas. As mentioned in the beginning, the Radon Awareness Act dictates disclosure only, not requirement of testing. If you ask me, it's pretty "cheap" insurance to have a test done in relation to the grand scheme of things.
Often in real estate transactions, the verbiage will read "have the home professionally tested" and that is fantastic advice. It avoids any potential collusion or user error and gives you the information that you are looking for in an accurate and timely fashion. The radon report puts everything in perspective and your tester, realtor and attorney are always more than helpful interpreting the results.
In closing, one cannot "assume" based on the home/structure whether or not the radon levels are elevated. Radon has been found in all 50 states. Testing is the only way to provide that information. Now that you are "armed and dangerous" consumer, do your due diligence and don't put off testing any longer.
**If you have enjoyed this blog, please consider sharing it on social media. Help Guardian Radon Mitigation get the word out about the dangers of Radon Gas.
Back To Blog