5 Steps to Choosing the Right Radon Mitigation Company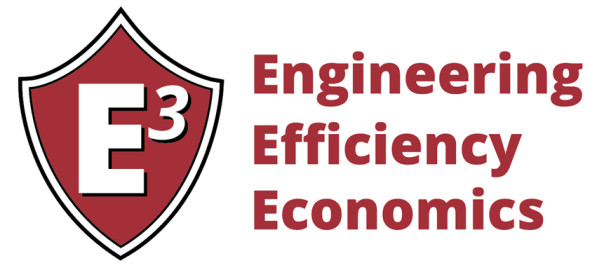 Whether you are a homeowner or a real estate professional ~ there are some guidelines to use when selecting the right Radon Professional for the job!
How should you select a contractor?
As with any home improvement project, there are some "must haves" when evaluating your professional.
1.) Did the contractor inspect your home prior to providing an estimate?
We receive calls daily from prospective homeowners and real estate professionals as well as attorneys asking "Can you give me an estimate on the phone or do you have to come out?" Yes, they should "come out." The purpose of an onsite estimate is to properly evaluate the home in the state it is in ~ to avoid surprises, and that goes for the client and the installer. Perhaps the home has a finished basement along with a gravel crawl space. What does that mean to you when having the work performed? How will that contractor reduce radon levels in both areas?
2.) Will the contractor provide photographs of work and/or references?
Easy enough to ask for and you should!!
3.) Did the contractor explain to you what work needs to be done? Did they set your expectations on the length of the job, materials used, and how the system will "work" after installation?
Many people just don't know, some are not interested and others don't think of asking. It's okay to quiz the potential contractor about these things. Why leave people guessing??
4.) Did the contractor ask for the pre-mitigation test levels and the report?
It is important as a mitigation professional to understand what you are working with. For example, a finished basement has some natural limitations as you do not want any part of the system to be visible in your finished area. Understanding your pre-mitigation levels will help the contractor determine how many suction points need to be used, what type of fan to use (one size does not fit all) and other potential roadblocks during installation they need to look for. It's more important than you may think.
5.) May I see your insurance, please?? How about seeing that license too?
Absolutely!! Look for not only their General Liability Insurance as a business, ask for their Worker's Compensation Insurance too. What if they were hurt while working at YOUR home? Make sense?? Protect yourself.  Ask to see their Radon license. You'd be surprised…there have been some companies here in Illinois that market themselves as "Environmental Experts" – that does not necessarily mean they are licensed to do radon work.
The Contract
Every contract should contain the following at a minimum ~ scope of work, warranty terms and exclusions (yes there are some), start date and completion date, a total cost of the job, transferability of the warranty and payment terms. Pretty basic stuff but quite important.
In Closing
We can't stress this enough, all radon mitigation systems are not created equal. Be sure and select the contract providing the best value. Take into account that a less expensive system may have higher overall operating costs – those costs never go away! Take into account the type of building materials and the technique best suited for your home. Will, this system be in line with the aesthetics of your home or will it stick out like a sore thumb? Here in Illinois, you can visit the IEMA website to find licensed radon mitigation professionals in your area – the rest is up to you!
If you've found this article to be helpful, consider sharing it on your social media page! Christopher Bice is the founder of Guardian Radon Mitigation & Electrical Services, LLC. Christopher is a licensed Radon Mitigation Professional through the IEMA.
*Special thanks to the EPA for providing some of this content.
Back To Blog