Health Saving Plans and Radon Mitigation
HSA Funds and Radon Mitigation Systems – Will It Cover Your Expenses??
So, one of our very savvy clients in Naperville, IL was asking if her radon mitigation system is considered a "qualified expense" under her Health Savings Account?? Great question! We, however, were not qualified to answer that, so her CPA husband decided to call the IRS to inquire. Here is what we have learned, the IRS does not have approved in the code at this time but it sounds like it is gaining momentum.
We decided to investigate this issue a bit ourselves. Here is a publication directly from the IRS.
Now, in this letter, it announces that the (IRS) currently does not have a published position on the issue. It is, however, being considered. So we decided to dig a bit further and here is what we found.
The link above considers the expense of radon mitigation reimbursable with a letter from your physician.
Cigna however, states that it is reimbursable under their plan!  "Radon remediation – Expenses incurred to remove radon from the residence are reimbursable. "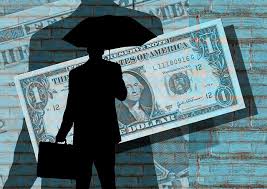 So this is pretty big news!! Now, Guardian Radon & Electric is not offering tax advice. We are offering some suggested recommendations though that may be worth a little homework on your end….
First – Who "sponsors" your Health Savings Plan, or your Flexible Spending Plan? Look up online to do some initial research and find out if it's a reimbursable expense.
Second – If you learn it is so, then the next step is to take that documented information and forward it to your tax accountant.
You may have found your "Pot of Gold" at the end of your rainbow! And of course….CALL YOUR LOCAL STATE REPRESENTATIVES. Make your voice heard. Let's get this on the books for everyone and keep our homes and families safe.
Here are a few more links from plans that you may review:
http://www.taben.com/documents/List_of_Eligible_Expenses.pdf
*If you have enjoyed reading this information, please consider sharing on your social media pages. Help spread the word about Radon Gas and our homes.
Back To Blog